The best vintage shops in Hong Kong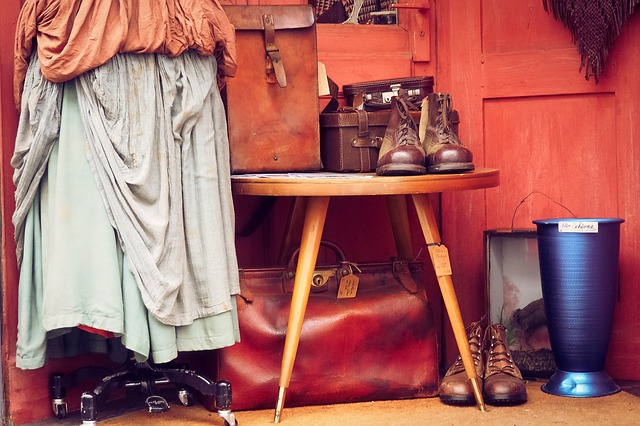 Hong Kong has an abundance of vintage stores covering nearly every decade from the 1940's on.
Our guide to the best should help you narrow down your choices when you hit the shops.  
9 Li Yuen Street West, Central, Hong Kong There are several branches of this Hong Kong institution around the city, but the Central store is the best. The prices are low, which means you may have to hunt around for some gems amidst the clutter. A lot of it is junk, but if you invest some time in browsing, you should find some real bargains.
 
Shop 311-312, New Town Mall, 688 Nathan Road, Mong Kok This is a store for the cool kids who are especially up on style influences. The products are imported from Korea and whilst it is not authentically vintage, the store definitely has more than a visible vintage influence. There are plenty of bright colours and interesting prints, so you can guarantee your outfit will be one of a kind.  


G/F, 7 School Street, Tai Hang, Causeway Bay, Hong Kong Similar in coolness, Microwave is a favorite amongst fashion bloggers and hipsters alike. The clothes are one of a kind and you can guarantee you won't find anyone else wearing them. However, if your style is a little more conservative, it might be best just to enjoy the browsing experience.


Shop 58, G/F, Victoria Centre, 15 Watson Road, Tin Hau, Hong Kong This store is a real treat, as it primarily stocks imported clothing from the U.S and contains plenty of cowboy chic. Prices are reasonable, but expect to pay in the tens of thousands for the restored leather jackets. For jeans, denim jackets and shirts, Midwest is the place to go. The store is owned by a genuine Midwesterner too, so you can be sure it's the real deal.  


1/F, 8 On Wo Lane, Sheung Wan If money is no object and you want something with a designer label, OnceStyle is the place to go. They have plenty of designer vintage, from Chanel handbags to Gucci shoes. They also have a stunning selection of jewellery. You may find a bargain but be warned that if you want designer, you'll have to pay for it.  


1/F 16 Aberdeen Street, Central   As the name suggests, this store is chock full of 70's memorabilia. There are plenty of prints, textures, and some items just made for the disco. They also have a great selection of items from Japan, Australia and the U.K. Their jewelry and bag selection is second to none and all the pieces are authentic.
 
G/F, 57-59 Hollywood Road, Central   This is a relatively new store but they also have a wide range of items, including home wares. Again, if you spend time looking you can find some designer gems, but it may take a while. Vintage HK also stocks independent designers and one off pieces, so if you have a special event coming up, it's worth a visit




Do you have a favourite place to get your fix of vintage chic? We'd love to hear from you!