The Best Asian Horror Movies To Watch Out For In 2018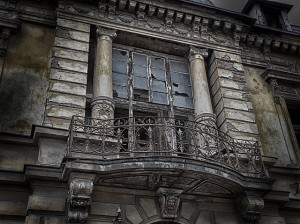 There is something about Asian horror movies. Whether it's the mix between tradition, modernity and the culture clash of old and new, but some of the creepiest horror movies of the 21st century have come out of Asia. Let's take a look at some of the best of 2018.  
Kuntilanak
This movie made a star out of it's lead actress Julie Estelle and is a revisit to the popular 2006 film by director Rizal Mantovani. Kuntilanak is making waves in Indonesia as this movie will have a different storyline to the first, and will focus on a group of friends trying to find out why one of their friends has disappeared. Could it be the ghost living in an abandoned house?  
Buyers Beware
The protagonist of this movie, Charlie, works for an agency that buys property belonging to people have just died or been murdered. He buys it at a cheap rate and then sells the homes on for a profit, without telling the new occupants about the tragedies that happened before. Out of sight doesn't automatically mean out of mind and he soon begins to be haunted by vivid nightmares about the houses and their shadowy pasts. Fast becoming one of the best movies out of Hong Kong this year,
Buyers Beware
stars Carlos Chan and Carmen Soup and is directed by Jeffrey Chiang.
Langsuir
About to be released in September, this movie revolves around a group of teenagers who go to a forbidden island on holiday. What's so forbidden about this island? The blood-sucking creatures that live there, of course. What could possibly go wrong? A lot. Especially when one of the group meets a beautiful girl called Suri, who turns out not to be human. His friends decide to test out a theory about these undead creatures, which angers the inhabitants of the island and they begin to seek their revenge.
Horror movie
Gonjiam: Haunted Asylum
Some of the most terrifying movies ever made have come out of South Korea and this is one of them. This has the typical theme of exploring an abandoned asylum that has more than it's fair share of ghosts. The group exploring the asylum will broadcast it live as they explore and you can expect some truly horrific events. Dubbed Korea's scariest horror movie ever, this is not one for the faint-hearted.  
Evil and the Mask
Japan is the home of Asian horror movies and this one does not disappoint. Directed by Teppei Nakamura and starring Hiroshi Tamaki and Yuko Araki, this movie was originally based on a novel and is based around the Coming of Age Day tradition in Japan. If you are looking for an insight into Japanese culture as well as a good scare, look no further.
What are your favorite horror movies of 2018? Comment below in the suggestions!